Remote Computer Service by ComputerAfterCare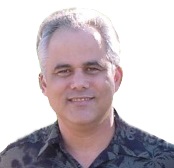 With my Remote Computer Service, I can repair most software problems with your computer as if I were sitting right in front of it. Connection is quick and easy, but your computer has to be able to open a web page so you can download the software needed for remote control.
I prefer to keep this service small and personal so I can do the job with "my own professional expectations", and not some big company's watered down idea about what a good job is.
If you are having an emergency and looking for a quick fix, I am "NOT" your guy. Even though you call or email me first, I choose who will ultimately be my customers these days. I don't mean to sound stern, but I only want customers who can truly appreciate the work I do, and not the work they think any dime-a-dozen PC Tech can do.
I look forward to solving your computer problems …
Dale Powell
Skip to Service Menu and Price List
To Book an Appointment
Important: Always be sure to provide your phone number for a call back.
Request Appointment via Contact Form: To request a "no obligation" appointment, click Contact Form and provide your Name, City/State, Phone Number, and desired Appointment time. I will call you back as soon as possible to confirm.
On Appointment Day: Once I call you to begin our remote appointment, you can click the blue button below to generate the codes I will need to take remote control.

Skip to Service Menu and Price List
In Case You Have Security Concerns about my Remote Computer Service
The remote control software I use is virus and spyware free, and I can only take remote control of your computer with your permission. You can also watch everything I do. Once either "you" or "I" disconnect the remote session, I cannot access your computer again without your permission.
For a brief intro about the method I use to remotely connect to your computer, click TeamViewer.
Service Menu and Price List
Click an item in the menu below for more information.
Hourly Rate
Hourly Rate is Primarily for Onsite Service or for Multiple Remote Service Requests
Min 1 Hr for Onsite Service + $10 Trip Charge
Pro-Rated in 15 Min Increments After 1st Hour
Can Speak with Technician via Phone for Remote Service

Virus Diagnostic
Flat Rate for Remote Service Only
Run Automated Diagnostic Scan
Analyze System Startup Programs
Check Event Viewer for Errors
Manually Analyze Registry
Manually Analyze System Folders
Can Speak with Technician via Phone
Virus and Spyware Removal
Flat Rate for Remote Service Only
Remove Viruses and Spyware
Clean Startup Files, Temp Files and Registry Errors
Manually Remove Malware not detected by Scanners
Update Flash, Java, Silverlight & Adobe Reader
Can Speak with Technician via Phone
General Troubleshooting & Repair
Flat Rate for Remote Service Only
General Troubleshooting & Repair for misc problems not covered in other categories
Can Speak with Technician via Phone
Tune-Up
Flat Rate for Remote Service Only
Perform Selective Startup
Remove Unwanted Programs
Clean Startup Files, Temp Files and Registry Errors
Adjust Visualizations for Best Performance
Install Critical Windows Updates
Update Internet Browsers, Flash, Java, Silverlight & Adobe Reader
Initiate Hard Drive Defragmentation
Can Speak with Technician via Phone
Email Setup
Flat Rate for Remote Service Only
Setup and Configure (1) Email Account
Import up to 2 GB of Archived Compatible Messages and Contacts
Outlook Express, Outlook
Windows Live Mail
Thunderbird
Can Speak with Technician via Phone
Email Troubleshooting
Flat Rate for Remote Service Only
Troubleshoot & Repair (1) Existing Email Account
Send/Receive Problems and Errors
Outlook Express, Outlook
Windows Live Mail
Thunderbird
Can Speak with Technician via Phone
Software Installation
Flat Rate for Remote Service Only
Installation and Configuration of (1) Software Title
Install any Required Software Updates
Import any Archived Data into Application
Create Desktop, Start Menu & TaskBar shortcuts
Create Restore Point
Can Speak with Technician via Phone
Software Troubleshooting
Flat Rate for Remote Service Only
Diagnose Issue with (1) Software Title
Troubleshoot, Repair or Reinstall Software
Properly Configure Software Settings as Necessary
Install any Software Updates Related to Problem
Create Restore Point
Can Speak with Technician via Phone
Printer Installation
Flat Rate for Remote Service Only
Setup and Configure (1) Local Printer for (1) PC
Install any Printer Related Software
Set Desired Default Printer & Print Test Page
Does not Include Networking or Print Sharing
See "Add Device to Existing Network" for Network Printers
Can Speak with Technician via Phone
Printer Troubleshooting
Flat Rate for Remote Service Only
Troubleshoot Software Problems for (1) Printer
Printer Fails to Print
Spooler Crashes with or without Error Codes
Printer or Printer Software Will Not Install
Printer Fails to Perform Essential Functions
Can Speak with Technician via Phone
Add a Device to Existing Network
Flat Rate for Remote Service Only
Laptop PC
Desktop PC
Wired or Wireless Network Printer
Print Server
File and Printer Sharing
Can Speak with Technician via Phone
Windows Training (30 min)
Flat Rate for Remote Service Only
Windows XP, Vista, 7, & 8
Email me List of Desired Topics
Prioritize Topics for 30 min Time Frame
Schedule Training Appointment
Can Speak with Technician via Phone
Windows Training (60 min)
Flat Rate for Remote Service Only
Windows XP, Vista, 7, & 8
Email me List of Desired Topics
Prioritize Topics for 60 min Time Frame
Schedule Training Appointment
Can Speak with Technician via Phone