ComputerAfterCare Legal Disclaimer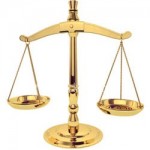 The information contained in this website is for general information purposes only. The information is provided by ComputerAfterCare and Web Design, and while we endeavor to keep the information up to date and correct, we make no representations or warranties of any kind, express or implied, about the completeness, accuracy, reliability, suitability or availability with respect to the website or the information, products, services, or related graphics contained on the website for any purpose. Any reliance you place on such information is therefore strictly at your own risk.
While it should be expected that the information provided by this website will improve the reliability and performance of your computer, there are many variables not under our control that may affect your results, such as pre-existing conditions with your computer, software conflicts, power and environmental issues, as well as your ability to perform the prescribed procedures in a timely, accurate manner. And while some of these procedures may actually correct some existing issues, they are primarily preventative in nature.
In no event will we be liable for any loss or damage including without limitation, indirect or consequential loss or damage, or any loss or damage whatsoever arising from loss of data or profits arising out of, or in connection with, the use of this website.
Through this website you are able to link to other websites which are not under the control of ComputerAfterCare and Web Design. Since the main content of this website is free to the public, it is supported by affiliate products and sponsored advertisements. While we have little to no control over the nature, content and availability of the sponsored advertisements, we typically only recommend affiliate products we trust are reputable. However, the inclusion of any links on ComputerAfterCare does not necessarily imply a recommendation or endorse the views expressed within them.
Every effort is made to keep the website up and running smoothly. However, ComputerAfterCare and Web Design takes no responsibility for, and will not be liable for, the website being temporarily unavailable due to technical issues beyond our control.
Note About Remote Repairs
Remote Repairs are approached to as a "Best Effort" Service. Not all problems can be repaired remotely due to internet problems or severe problems with your software or hardware. We will give your computer problem our best effort, but if we can't initially help you remotely, you may have to pay a local technician to repair your computer which we will NOT reimburse you for.
Claims
As such, ComputerAfterCare.com makes no claims about the efficacy of the information contained in the documents and related graphics published on this website for any purpose. All information, documents and graphics are provided "as is" without any kind of guarantee of effectiveness. ComputerAfterCare.com hereby disclaims all responsibility for the manner in which the information offered on this website is used by you. Please consult a certified PC Technician if you need help with any pre-existing conditions.
Liability
In no event shall ComputerAfterCare.com be liable for any special, indirect or consequential damages or any damages whatsoever resulting from the loss of use, data or profits arising out of or in connection with the use or performance of information available from this website.
Errors
Although we have made every effort to ensure the information on this website and related email communications is accurate, the documents and related graphics published on this website may include technical inaccuracies or typographical errors. Changes are periodically added to the information on this website. ComputerAfterCare.com reserves the right, at its discretion, to change or modify all or any part of this agreement and the content on website at any time, effective immediately upon publication of this notice.
Acceptance
Your continued use of this website constitutes your binding acceptance of these terms and conditions, including any changes or modifications made by ComputerAfterCare.com as permitted above. If, at any time, the terms and conditions of this agreement are no longer acceptable to you, you should immediately cease using this website.