Run Malware Scans
Module 2 - Scan for Malware with Malwarebytes Anti-Malware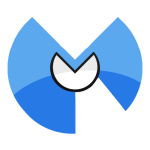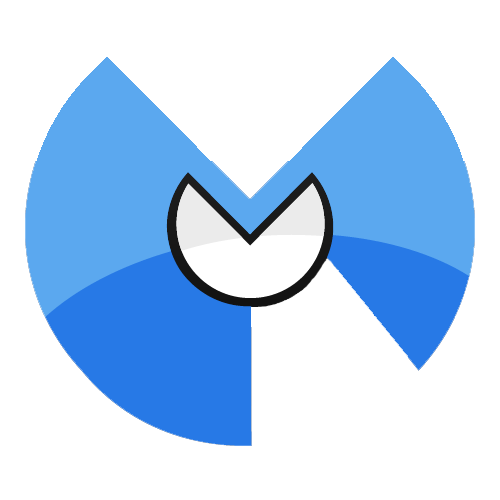 Malwarebytes Anti-Malware (MBAM) is a reputable software product used to detect and remove malware infections such as worms, trojans, rootkits, rogues, dialers, spyware and more. Malwarebytes Free is a passive scanner so it doesn't run in the background when you aren't using it, meaning it won't slow down your computer when not in use.
As a passive scanner, a scan for malware with Malwarebytes Free won't conflict with any of your other security programs. But if you use the full-featured Malwarebytes Pro active version, (which is not free) do not run any other active anti-malware software as it might cause a conflict.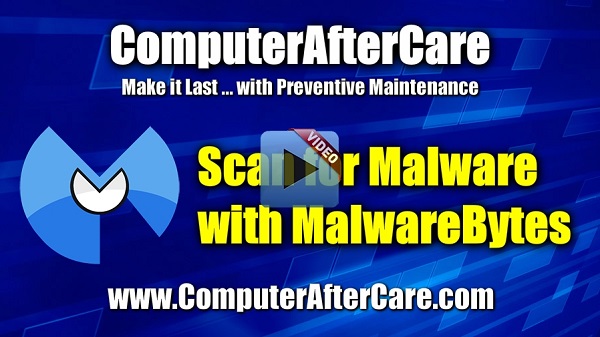 Features
Run
Light speed quick scanning.
Ability to perform full scans for all drives.
Database updates released daily to protect against the newest malware in-the-wild.
Intelligent heuristics detect even the most persistent malware while remaining light on system resources.
Realtime Protection Module monitors filesystem and Internet traffic. (PRO version only)
Scheduler to keep protection up-to-date automatically (PRO version only)
Quarantine to hold threats and restore them at your convenience.
Ignore List for both the scanner and Protection Module.
A small list of extra utilities to help remove malware manually.
Multi-lingual support.
Works together with other antivirus utilities.
Context menu integration to scan files on demand.
Run Malwarebytes Free
If you have a Malwarebytes' Anti-Malware icon on the desktop, just double-click it to start a scan for malware with Malwarebytes, otherwise:
Click "Start" > All Programs > "Malwarebytes' Anti-Malware"
Accept the UAC prompt if running Vista or Windows 7 or 8. Once Malwarebytes is installed, you should check for updates every week, and then run the scanner to check for problems.
The scanner can find and remove malicious software present on your system. Please select a scan type and click the "Scan" button. Be sure to Close all unnecessary applications to improve scan performance.
Perform quick scan: A quick scan utilizes our best unique fast scanning technology to scan your system for malicious software
Perform full scan: A full scan will scan all files on the selected drive(s). A quick scan is recommended in most cases.
Perform flash scan: A flash scan will analyze memory and autorun objects. It is only available to our licensed users (paid Pro version).
MBAM will now start scanning your computer for malware. This process can take quite a while if you are running a full scan, so I suggest you go and do something else and periodically check on the status of the scan. When the scan is finished, a message box will appear.
Click on the "OK" button to close the message box and continue with the removal process.
You will now be back at the main Scanner screen. At this point you should click the "Show Results" button.
You should now click on the Remove Selected button to remove all the listed malware.
MBAM will now delete all of the files and registry keys and add them to the programs quarantine. When removing the files, MBAM may require a reboot in order to remove some of them. If it displays a message stating that it needs to reboot, please allow it to do so. Once your computer has rebooted, and you are logged in, please continue with the rest of the steps.
When MBAM has finished removing the malware, it will open the scan log and display it in Notepad. Review the log as desired, and then close the Notepad window.
When removal is completed, a log report will open in Notepad. The log is automatically saved and can be viewed by clicking the Logs tab in Malwarebytes. You can now Exit Malwarebytes.
For us PC Techs that see these logs day-in & day-out, the names and locations of all the malware we come across gets etched in our brains, so we can usually poke around a computer for a few minutes without running any scans and tell if you are infected.
Hopefully, your computer should now be clean of any infections that may have been present. If your current antivirus program allowed this infection to get through, you may want to consider purchasing the PRO version of Malwarebytes' Anti-Malware to protect against these types of threats in the future.
If Malwarebytes encounters a file that is difficult to remove, you may be asked to reboot your computer so it can proceed with the disinfection process. Regardless if prompted to restart the computer or not, please do so immediately. Failure to reboot Normally (not into Safe Mode) will prevent Malwarebytes from removing all the malware.
Malwarebytes may make changes to your registry as part of its disinfection routine. If you're using other security programs that detect registry changes (like Spybot's Teatimer), they may interfere with the fix or alert you after scanning with MBAM. Please disable such programs until disinfection is complete or permit them to allow the changes.