Weekly Preventive Maintenance
Module 2 - Run Virus Scans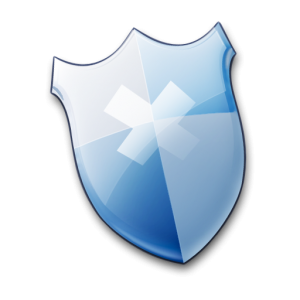 Install, update and run a top-tier active antivirus program. There are many certified security programs to choose from and you will find links to some of them below. It is ultimately up to you to choose what you want to run, but I will also identify my favorite based on many years of personal use. But, never run more than one "active" security program of the same type, meaning only "one" antivirus, "one" antispyware and "one" firewall program. Running two programs of the same type can cause severe Windows stability problems. This limitation does not apply to "passive" security programs or a firewall router.
Table of Contents
ESET Nod32 and Smart Security
ESET Nod32 provides real-time active protection against viruses and spyware while Smart Security does this as well in addition to Firewall and Anti-Spam protection.
Run Virus Scan with ESET (Free 30 Day Trial)
Microsoft Security Essentials (MSE)
Microsoft Security Essentials provides protection against a host of nasty intruders on the Internet including viruses, trojans, worms and spyware. Microsoft Security Essentials offers award-winning protection against these intruders without getting in your way.  It is built for individuals and small businesses, but it's based on the same technology that Microsoft uses to protect giant businesses (security products like Microsoft Forefront, the Malicious Software Removal Tool, and Windows Defender). Microsoft provides MSE free of charge, but you must have an activated version of Windows.
AVG Antivirus FREE
AVG Anti-Virus FREE is the well-known anti-virus protection tool available free-of-charge to home users for the life of the product! Rapid virus database updates are available for the lifetime of the product, thereby providing the high-level of detection capability that millions of users around the world trust to protect their computers. AVG Anti-Virus FREE is easy-to-use and will not slow your system down (low system resource requirements).
Free Antivirus Online Scanners
Below are links to some reputable Free Antivirus Scanners that allows you scan your computer using only your Internet Browser such as Internet Explorer.
HouseCall – Trend Micro – HouseCall can quickly identify and fix a wide range of threats including viruses, worms, Trojans, and spyware. It is now faster, more powerful and browser independent!
Bitdefender Online Virus Scanner – Bitdefender QuickScan uses in-the-cloud scanning technology to detect active malware on your system, in under a minute. Because it focuses on active e-threats, the product uses just a fraction of the system resources needed by a regular virus scan and requires no time-consuming virus signature updates, as the detection process is performed by remote Bitdefender servers.
Symantec Security Check – Symantec Security Check tests your computer's exposure to a wide range of online threats. It's free and an effective tool that helps determine your Internet security needs.
ESET Online Virus Scan – ESET Online Scanner is a fast and free tool that detects and removes threats on your PC. Utilizing only your browser, it scans your computer with ESET's award-winning ThreatSense engine.
Kaspersky Free Anti-Virus Scan – Detect viruses on your computer with Kaspersky's Online Virus Scanner. Our scanner searches your computer for the latest threats and lets you know which files are infected!
F-Secure Online Scanner – Online Scanner can help get rid of viruses and spyware causing problems on your PC.
Panda Activescan – Online detection of all types of malware, vulnerabilities and unknown threats. Compatible with any installed antivirus, the most popular browsers and the latest versions of Windows, including Windows 7.
CA Threat Scanner – The CA Online Threat Scanner scans your computer for viruses and spyware and can detect malware threats from within your web browser. You can use the scanner free of charge. To use the scanner, you must install ActiveX when prompted.
Quick Heal Online Scan – Quick Heal Online Scan exceptional detection rates and thorough scanning, Daily AV database updates available each time the Online Scanner is launched. Heuristic analysis to detect unknown viruses.