Annual Computer Preventive Maintenance
Module 6 - Renew and Upgrade Security Software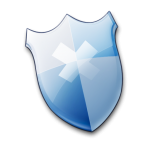 Most paid security software (antivirus, antispyware, firewalls) has to "renewed" annually in order to continue to receive automatic updates, unless you purchased a multiple-year subscription.
In some cases, you may also want to "upgrade" the software to the latest version if not already included with the renewal.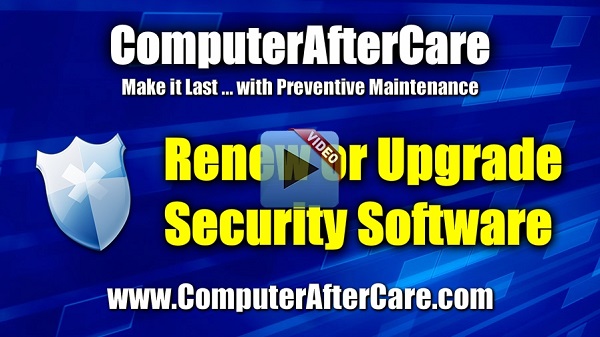 For best results, view the VIDEO above in "Full Screen".
Anti-Virus, Anti-Spam, and Anti-Spyware – Check all products for current versions and updates.
Ensure  sure you have an active subscription for your Security Software.  Updates will not download if it has expired.
Open your antivirus or antispyware software.
Look for a "Subscription" or "Account" option. Verify that your subscription is current and that you do not need to renew.
If you do need to renew, click on "renew". If your subscription is several years out of date, it's recommended you have the software removed, and new protection software installed.
Confirm "Automatic Update" settings are set properly (applied at least weekly or as available). Confirm that applicable updates have been applied and that you have current versions and updates for all products. You may need to visit the vendor site for details.
Run complete virus and anti-spyware scans on all drives. This should be done on a weekly basis.
Firewall – Check firewall settings to check for a current licensed version and updates.
Review settings for product configurations. Confirm settings are appropriate for the current level of security needed.
Review firewall settings to ensure they are configured for automatic updates (if available), known applications are allowed, known inappropriate sites are blocked and known port scans are blocked.
Confirm that the firewall is updated and that the license is current (if applicable).