Program Updates
Module 3 - Update Adobe Flash Player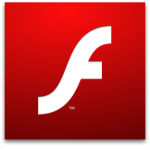 Basically, Adobe Flash Player is a free internet browser add-on for viewing rich content on the internet such as animations and videos.
Adobe Flash Player runs on Windows XP thru Windows 8 (plugin version) and Server 2008 for both 32 and 64 bit versions. The minimum internet browser versions supported are Internet Explorer, Mozilla Firefox, Google Chrome, Safari, or Opera.
Unless you already have a functional, fairly recent version of Adobe Flash Player already installed, I suggest you remove any older versions before updating to the latest version.
You may also need 2 different types of Flash Players if you have any additional supported browsers besides Internet Explorer. For Internet Explorer, you will need the "ActiveX" based Flash Player, while other browsers such as Firefox will need the "Plug-in" based Flash Player. You can remove Flash Player through the Control Panel, but Adobe also provides an Uninstaller which I think does a better job.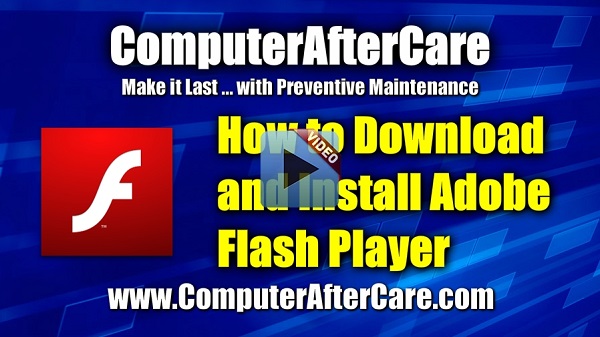 http://get.adobe.com/flashplayer
Note: Adobe Flash Player is no longer available from www.ninite.com
Adobe Links
If you need to remove Adobe Flash Player, you can download Adobe's Uninstaller. Click the link below and scroll to the "Solutions" section and click "Download the uninstaller for Flash Player". Be sure to exit any open browsers or programs that use Flash before running the uninstaller:
http://kb2.adobe.com/cps/141/tn_14157.html
Offline Installer
http://www.adobe.com/products/flashplayer/fp_distribution3.html
Online Stub Installer
http://get.adobe.com/flashplayer
Online Help
http://helpx.adobe.com/flash-player.html
Flash Player Installation Issue Help
http://helpx.adobe.com/flash-player/kb/installation-problems-flash-player-windows.html
More Related Videos