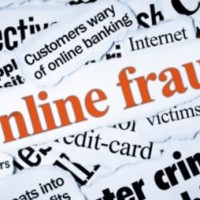 Tips to Report Online Fraud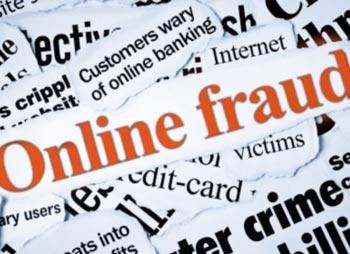 How to report online fraud isn't something the average person knows how to deal with. In fact, some of my customers that fell victim to one sort of online fraud or another, have told me that they handled it by submitting a Police Report. While these people did what they felt was right, it is unlikely that their Police Dept even has jurisdiction over the cybercriminals since the problem is usually national or even international. Some common online scams include:
Charity
Credit Card Fraud
Counterfeit Cashiers Check
Identity Theft
Non-delivery
Threat
Foreign Lotteries
Investment
Mortgage
Romance
Telemarketing
West African Advance Fee (Nigerian Letter Fraud)
Remote Computer Repair
Rogue" Remote PC Technicians
One common form of fraud that is of interest to me are calls from "Rogue" Remote PC Technicians that call people at home claiming to be from Windows or Microsoft and claiming that your computer is sending out a lot of errors or viruses. First of all, Windows is an Operating System from Microsoft, not a company. As for Microsoft, they do NOT collect personally identifiable information from your computer so they can't call you about these sorts of problems, even if it were true that your computer has errors or viruses. Microsoft doesn't call their end users, which should be the first red flag about such a call.
Many of the phone numbers these rogue techs use are already known by the FTC, and if you were to *69 them, you will probably be forwarded to the FTC to hear a recording. I believe many of these rogue techs operate out of India. They seem to prey on the elderly and/or the computer illiterate and charge fees upwards of $200-$300 to fix the so-called problems with your PC. If you let them take remote control of your computer, they will show you either some legitimate Windows folders and claim that the files in there are all viruses or show you some log files that ironically, will almost always show some errors.
Coincidentally, many peoples' computers are already infected or having other sorts of problems, so some of the victims felt the call was expected, and subsequently felt an urge to comply with their demands as though they had some form of authority.
While I actually worked with one victim that the rogue tech actually did some helpful work on, they severely overcharged the customer. But most of them usually spent their time harmlessly pretending to fix the computer, while others actually installed some useless utility programs that might I might consider as borderline malware.
Most victims I have spoken to about these types of scams all told me they felt something was wrong about the whole situation, but they went forward and paid the rogue tech anyway. The sad part is that when they finally realized they were scammed, they ended up paying a legitimate tech later on to check out their computer to make sure it wasn't compromised by the rogue tech. Luckily, I have never found any software on any of these computers that would allow them to take remote control of your computer again, or to log your key strokes, although most of them did need some cleanup, either from pre-existing problems or from some of the junk programs installed by the rogue tech.
If you were victim to one of these rogue techs, I suggest that you call your credit card company and immediately initiate a charge back, as well as to change the password to all of your online financial accounts (from another computer, tablet or smartphone). I would also have your computer checked out by a legitimate tech ASAP and report it to IC3 using the information below.
Resources for Reporting Fraud
Whatever type of online fraud you suspect you have been victim to, there are resources for reporting it. Below are some links to help you checkout a company, get help or report a crime:
Internet Crime Complaint Center (IC3)
www.IC3.gov
The IC3 is a partnership between the National White Collar Crime Center (NW3C) and the FBI. IC3 receives, develops, and refers criminal complaints regarding the rapidly expanding arena of cybercrime.
Federal Bureau of Investigation (FBI)
www.fbi.gov
Learn about the FBI's mission and what to do if you are a victim of Mass Marketing Fraud.
Better Business Bureau (BBB)
www.bbb.org
The BBB provides objective, unbiased information on businesses.
American Association of Retired Persons (AARP)
www.aarp.org
A non profit, (semi) non partisan membership organization that helps people 50 and over.
Looks Too Good To Be True (Consumer Website)
LooksTooGoodToBeTrue.com
A collaborative effort to educate consumers about Internet fraud.
On Guard Online
www.onGuardonline.gov
Provides practical tips from the federal government and the technology regarding Internet fraud, computer security, and personal information.
Internal Revenue Service (IRS)
www.irs.gov
Allows consumers to verify charitable organizations in an effort to avoid charity fraud.
Tags: online fraud