How to Use a Link Scanner
Module 8 - More Link Scanners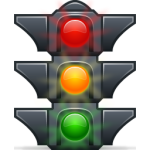 Link scanners are websites and plug-ins that allow you to enter the URL of a suspicious link and check it for safety.
There are many free and reliable link scanners available; I suggest you try URLVoid first. URLVoid scans a link using multiple services, such as Google, MyWOT, and Norton SafeWeb, and reports the results to you quickly.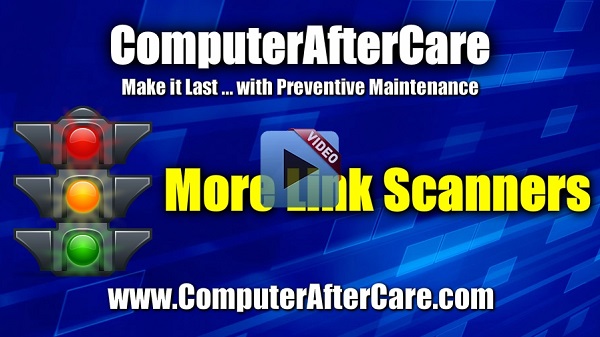 Copy a Link-Safely
Services like URLVoid and Sucuri require you to type in or paste a suspicious link—but how do you quickly and safely grab the URL without opening anything? Easy. Just right-click the link to bring up a context menu, then click Copy shortcut (in Internet Explorer), Copy Link Location (in Firefox), or Copy Link Address (in Chrome). The URL is now copied to your clipboard and you can paste it into any search field.
Check Out Shortened Links
URLVoid can't properly handle shortened URLs from services such as bitly, Ow.ly, and TinyURL (URLVoid will scan the shortening service website instead of the link to which it points). To scan the mysterious shortlinks you'll often find on Twitter and Facebook, use Sucuri. Sucuri automatically expands the shortlink and draws upon a handful of services, such as Google, Norton SafeWeb, and PhishTank, to determine if the real link is safe. You can also use Sucuri for scanning non-shortened links, but URLVoid checks more sources.
Even the best security software can't protect you from the headaches you'll encounter if you click an unsafe link. Unsafe links appear to be shortcuts to funny videos, shocking news stories, awesome deals, or "Like" buttons, but are really designed to steal your personal information or hijack your computer. Your friends can unknowingly pass on unsafe links in emails, Facebook posts, and instant messages. You'll also encounter unsafe links in website ads and search results. Use these link-scanning tips to check suspicious links. All of these solutions are free, fast, and don't require you to download anything.
Hover Over the Link
Sometimes a link masks the website to which it links. If you hover over a link without clicking it, you'll notice the full URL of the link's destination in a lower corner of your browser. With one click, you may end up enjoying a great story, or on the other hand unfortunately trying to crawl your way out of a potentially harming website.
You may have your antivirus and malware removal tools programs installed, but they will not prevent you from clicking any of those potentially-harmful-but-so-interestingly-looking Twitter, Facebook or email links. Even if you have security toolbars and add-ons installed, the following online tools may help you find out whether a website really is safe, especially if you would like to get a second opinion or if you decide that you don't need more add-ons slowing your browser's performance.
WOT (Web of Trust)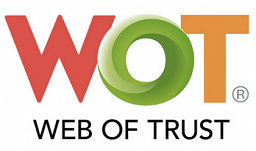 WOT leads in many areas: compatibility and integration with seamless operation; flexible options; searching; warning and blocking; and user input. It only loses in areas that it doesn't compete in: meta-rating (combining the results from several raters as in Link Extend) and scanning.
WOT is the best implemented and the best documented rater – you can even view the source code. It is also the most heavily criticized. For these reasons I'm using it to discuss many of the features that can be found in raters.
http://www.mywot.com
http://www.mywot.com/en/download
McAfee SiteAdvisor

When you first access McAfee's SiteAdvisor, you may see more of SiteAdvisor's software than the web application that serves a similar purpose as the toolbar. Locate the textbox in the right sidebar under the heading of View a Site Report and enter your site's URL.
Besides the big sticker at the beginning of the report, SiteAdvisor reports the website's online affiliations and has numerous community member reviews/ratings. As if that's not enough, you can also view a detailed analysis that SiteAdvisor offers on another page because this is a long list of the downloads it encountered on the submitted website. SiteAdvisor tests whether these downloads are crapware.
I found McAfee Site Advisor to be solid but unexceptional. It falls well short of WOT in its features, ratings, and safety. It just didn't warn me about enough bad websites which is surprising because the online check at McAfee Threat Intelligence does. Despite its average performance in detecting threats, it did find problems such as browser exploits that WOT was not aware of.
Like WOT, it supports all the main english-speaking search engines, plus several foreign-language portals. But compared with WOT, it runs on fewer systems and web browsers. It was slower. In most areas it has has fewer features. Email and IM link scanning require an upgrade to the paid version.
3) AVG LinkScanner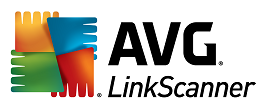 AVG LinkScanner® Search-Shield provides security ratings against each link your search offers, allowing you to assess the safety of every site you're interested in before you go there. Each site is allocated one of four levels of safety rating with each level color-coded so that you immediately know which sites to trust and which to avoid. AVG LinkScanner® Search-Shield works with Google, Yahoo!, Bing and other popular search providers.
Runs silently in the background – you won't even notice it until a threat is detected
Minimal use of system resources – it won't slow your PC® down
Easy to install and run
Protects you immediately without need for a system scan
Automatically updates whenever a new threat is found
http://free.avg.com/us-en/linkscanner
http://www.avgthreatlabs.com/sitereports
LinkScanner is assembled from some modules of AVG Anti-Virus Free Edition: LinkScanner, Security Toolbar, and Update Manager. So if you're using AVG Anti-Virus then you do not need need AVG LinkScanner. Two further modules, parental controls and online backup, are indicated as installable but are not free.
The LinkScanner module has two protective components:
Surf-Shield checks websites for threats and runs independently of the browser. Scanners always slow you down but if they are based on antivirus technology they will usually work with any browser. That's why Surf-Shield will still be working even if you switch off the browser add-ons. If you have a compatibility problem with other antivirus software then turning off Surf-Shield will allow you to confirm this without uninstalling the whole program.
Search-Shield gets ratings for any website address and inserts the safety ratings into your search results. It also runs as, or is linked with, the add-on called Safe Search. Search-Shield works with Firefox, Internet Explorer, Chrome and Safari but not Opera.
The AVG Security Toolbar is an add-on so it can be disabled but you will lose easy access to the LinkScanner options, AVG Secure Search, and the Page Status for the current web page. Incidentally, you can also check any website address by clicking on the AVG LinkScanner component within AVG LinkScanner in the system tray.
TrafficLight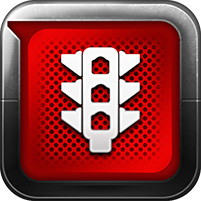 Bitdefender's TrafficLight works with virtually any Windows-compatible browser. It even keeps look, feel and functionality consistent if you switch browsers. It intercepts and scans web traffic before it even reaches the browser, effectively blocking disguised or stealth attacks before it's too late.
TrafficLight won't block an entire website if just some pages within are malicious. Only the potentially harmful elements are blocked, leaving you free to view the rest of the site if you so choose. TrafficLight relies on intelligence provided by BitDefender Cloud services to flag malware and phishing attempts in search results from Google or Bing.
http://trafficlight.bitdefender.com
Online Link Scan

If you are only interested in knowing whether a site is safe and want to skip the details of the analyses, Online Link Scan collects and summarizes the threat reports from Phishtank, AVG and Google Safe Browsing engines.
Phishtank

Phishtank can help you decipher whether a site is phish which, according to the site, is a fraudulent attempt to steal the site visitor's information. If you sign up to be a registered user, you can also submit a phishing site and also verify other users' reported phishing sites.
                    
http://www.phishtank.com/index.php
Norton's Safeweb

Norton's SafeWeb initially provides a simple-looking site to check a website for threats. Upon displaying a site's threat report, it shows a strong community presence in the form of reviews and ratings in the right sidebar.
The actual Norton review starts with the Green (site is safe), Orange (caution is advised), Red (unsafe site) or Grey (untested) icon, followed by a threat report, which includes the results of 17 different malware tests. For certain sites, Norton's SafeWeb also reports information of e-commerce safety (whether the site encrypts transactions and has a privacy policy).
http://safeweb.norton.com/profile/Linkscanner
https://safeweb.norton.com/
Relevant Bookmarklets & Addons
If you use Twitter constantly, then you probably get lots of shortened links to other sites. There are times shortened URLs come in handy. Like when posting super long urls on Twitter or via a text message. And there are times when a shortened URL on a website is covering up an affiliate link or a friend playing a practical joke. You can click on a tinyUrl that says one thing and when you actually arrive at the site you realize you have been tricked!
Any user can make a short URL that says anything and points to here.
Simply go here (https://addons.mozilla.org/en-US/firefox/addon/9549) and grab the extension. The Long URL Please homepage is also located here. It will work on any Firefox. Windows Mac or Linux – no one will be getting rick rolled anymore. Sorry rick your internets 15 minutes of fame is up! There are LOTS and LOTS of different URL shortening tools and Long URL will work with most of them.
LinkExtend

LinkExtend provides meta-site-ratings for computer safety, child safety, company ethics, and popularity. Safety results come from 8 online services (WOT, SiteAdvisor, Safe Web, Google Safe Browsing, Browser Defender, and Web Security Guard) giving you a safer browsing experience. Site links, titles, files and reviews are also included. Linkular's LinkExtend is the best installed meta-rater and it has an excellent reputation with users. But it really only works well with Firefox. The versions for Internet Explorer and Chrome force you to check the ratings manually by going to the sources. In addition, the Chrome version won't give ratings on search lists.
TrendProtect

TrendProtect is a FREE browser plug-in that helps you avoid Web pages with unwanted content and hidden threats. TrendProtect rates the current page and pages listed in Google, MSN, and Yahoo search results. You can use the rating to decide if you want to visit or avoid a given Web page. To rate Web pages, TrendProtect refers to an extensive database that covers the following information for billions of Web pages:
Content category
Phishing scam detection
Site reputation
Page reputation
TrendProtect allows you to avoid sources of infection. If you inadvertently open a Web site rated unsafe by TrendProtect, scan your computer immediately. To get enhanced computer protection that includes the blocking of unsafe Web pages, you can install Trend Micro Internet Security (PC-cillin).
http://www.trendsecure.com/portal/en-US/tools/security_tools/trendprotect
Online Services
These online safety checks are less convenient but very useful.
VirusTotal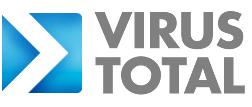 VirusTotal has browser add-ons VTZilla and VTChromizer for Firefox and Chrome respectively. They put a shortcut to VirusTotal on the context menu for any web link so you can start the rating and scanning from there rather than having to go to the VirusTotal website.
VirusTotal checks websites against 13 rating services and blacklists. It also scans with 42 anti-virus engines. This battery of tests is its strength. Its weakness is that the reporting takes too long (minutes instead of seconds) when compared with the installed raters and scanners. But being web-based it will run with every browser. You can rate websites with comments in any of one positive category (benign) and five negative categories (browser exploit, malicious. malware download, phishing site, spam link). If you sign-up your ratings carry more weight than anonymous ratings.
Trend Micro Site Safety

Trend Micro Site Safety gives a simple rating with the category of threat. It has equivalent accuracy to the other Trend Micro products so it is very good. If it had an installable version that would be recommended as a top product. I know that there is TrendProtect but it only works with Internet Explorer. While Web Protection Add-on works for all browsers it is only trial software.
http://global.sitesafety.trendmicro.com
http://global.sitesafety.trendmicro.com/index.php
URLVoid

URLVoid from NoVirusThanks Company is very similar to VirusTotal. It uses 17 rating services and blacklists but only 6 anti-virus scanners which makes it less effective. The rating and scanning are initiated separately so it is also less convenient. It is easier to see if there is a problem because  results are color-coded: Green for Clean, Yellow for Suspicious, Red for Dangerous/Infected, and Gray for Unrated.
Many online checkers have a lot of other tools. URLVoid has more than most: scan a file, scan an IP address, analyze a website for other issues, download a website's code without browsing it, unshorten URLs, etc.
Sucuri SiteCheck

Enter a URL (ex. sucuri.net) and the Sucuri SiteCheck scanner will check the website for known malware, blacklisting status, website errors, and out-of-date software.
http://sitecheck.sucuri.net/scanner