Internet Explorer Browser Settings
Module 8 - Internet Explorer Pop-up Blocker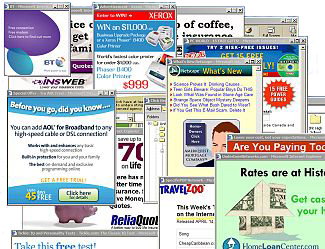 Pop-ups are small browser windows that appear on top of the website you're viewing. While most pop-ups are harmless ads sponsored by advertisers, they can also contain malicious code which can infect your computer.
A pop-up blocker can prevent some or all of these windows from appearing. The Internet Explorer Pop-up Blocker feature is turned on by default. Some websites use pop-ups to display important information. Online course websites are known to use pop-up technology as well and may require you to disable your pop-up blocker entirely or at least to allow them on a per website basis.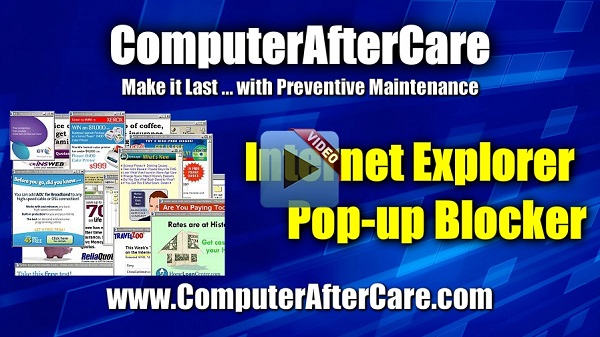 Screenshots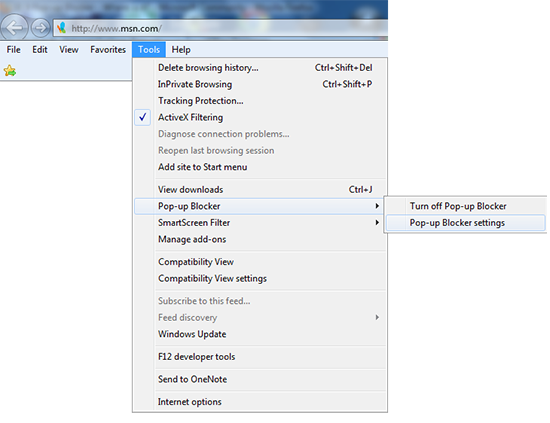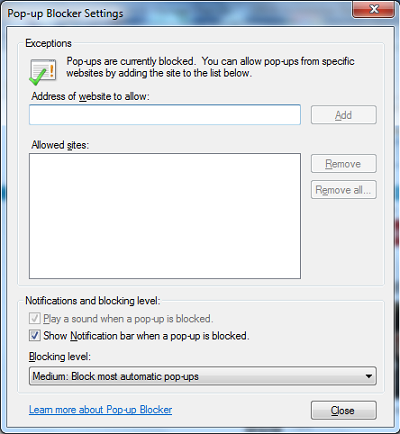 You can visit http://www.popupcheck.com and then click "Click here to START the pop up test" to test your pop-up blocker.
More Internet Explorer Videos
Back to Internet Explorer Browser Settings